100' | 512 HZ SONDE | DIGITAL LOCATOR
Regular price
$ 2,800.00 USD
Regular price
Sale price
$ 2,800.00 USD
Unit price
per
Sale
Sold out
FAQ

1) Is a foot counter included on the screen? On the Kyrie Cam Model 1000S no foot counter is included. In an effort to make this model as cost effective as possible this feature is not currently available. Please see Kyrie Cam Model 1500S CTR if a camera with a footage counter is desired. 

2) Can the video be saved? If you would like to save or record the footage from your Kyrie Cam please see Kyrie Cam Model 1500S WL which is our 150 ft Wi-Fi enabled camera which allows you to view, save and record the video feed on your iPhone, Android or tablet.

3) Where is the Kyrie Cam made? All Kyrie sewer cameras are handmade in the USA by a team of professional welders with years of experience. We are a proud supporter of US made products!

4) How easy is the Kyrie Cam to use? Whether you are a seasoned professional or have never used a sewer camera before, you will find the Kyrie Cam very easy to use!
Shipping

Ships within 24 hours using FedEx Ground.
Why Kyrie Cams?

We specialize in USA made affordable sewer cameras that provide you a great picture, value for your money and great customer service. All of our sewer cameras are made with real sewer camera push rods and will last years with proper care. And best of all, Kyrie cams are backed by a 1 year manufacturer warranty, giving you peace of mind in the unlikely event anything goes wrong.
Share
View full details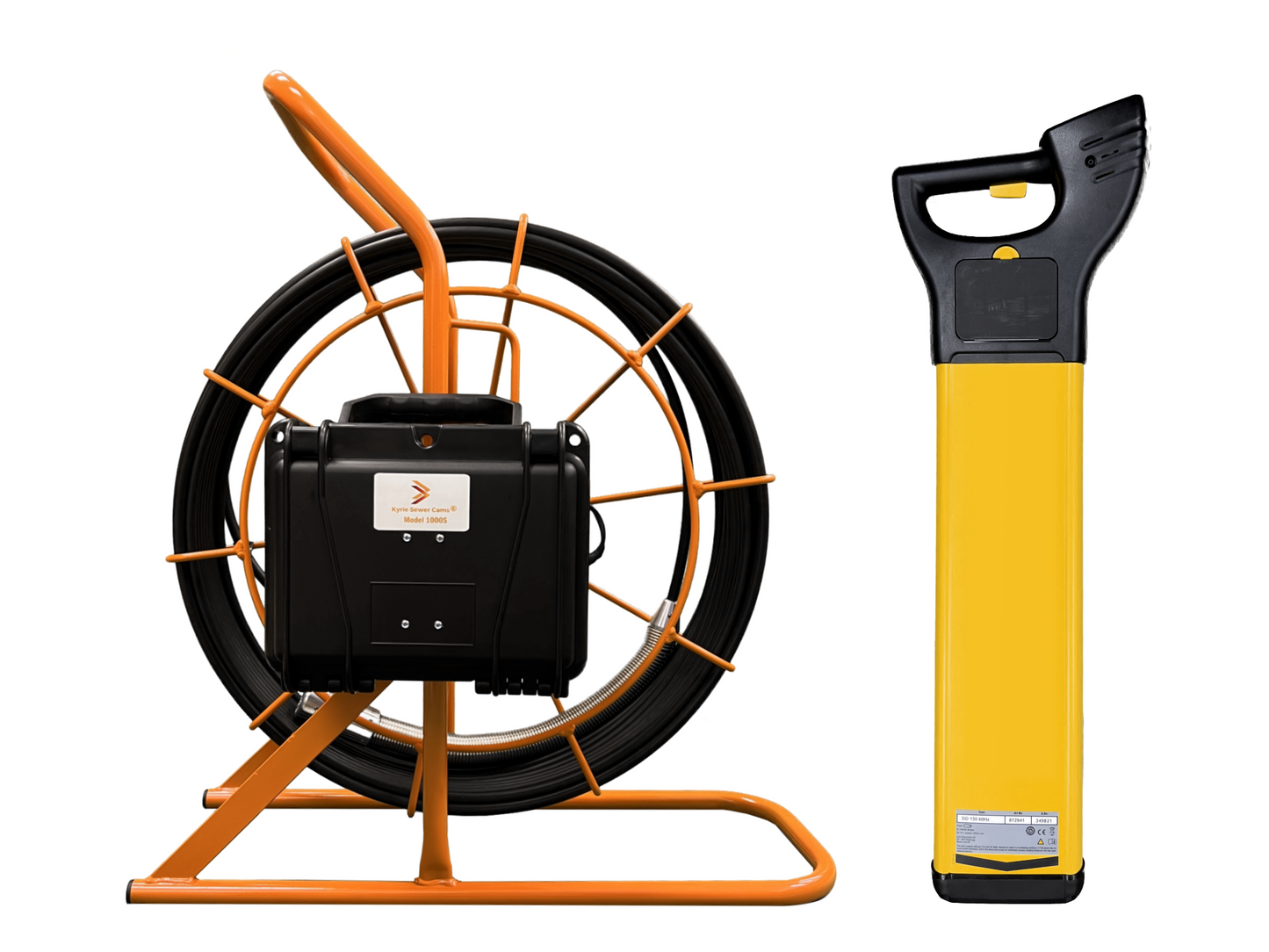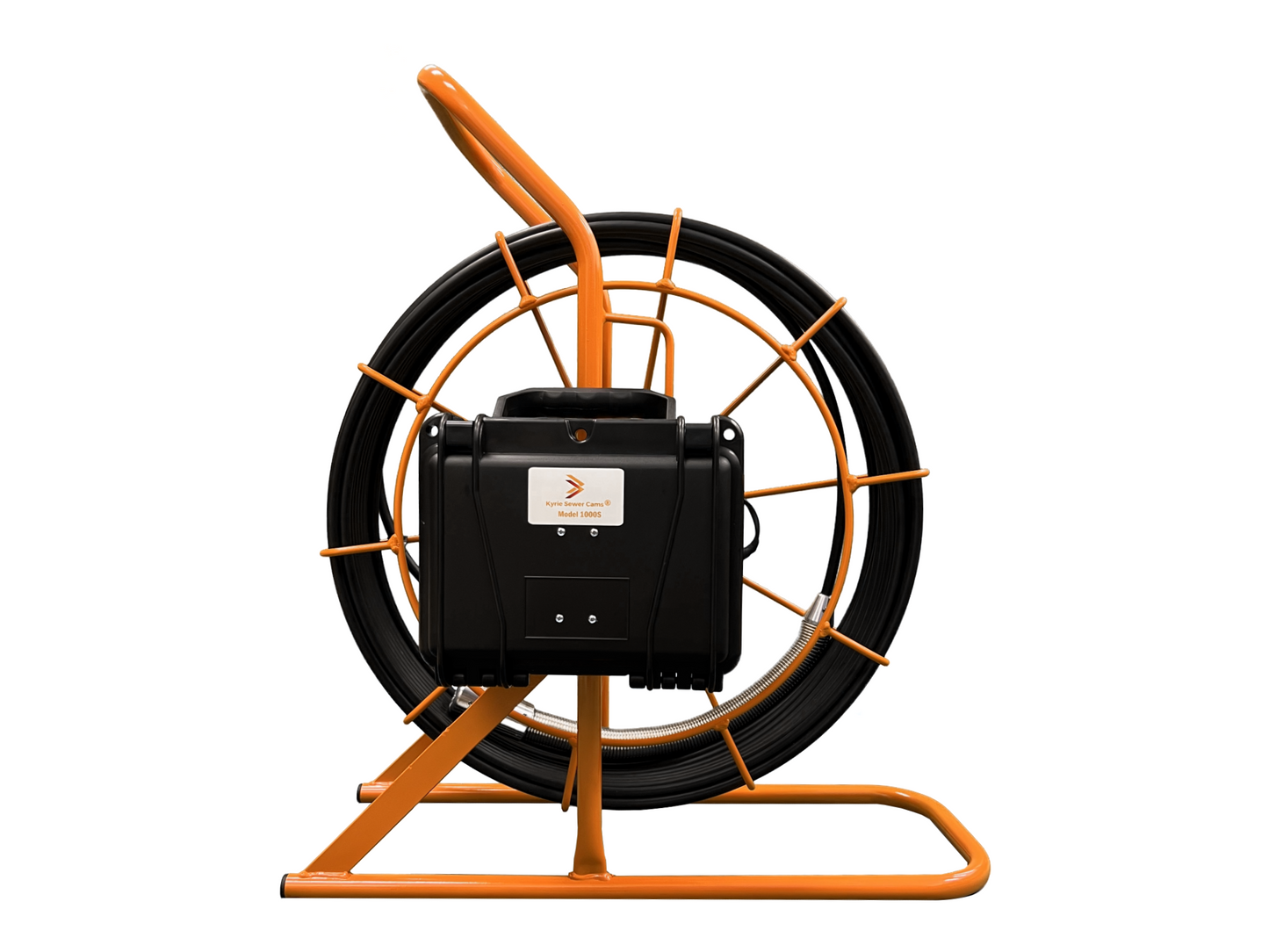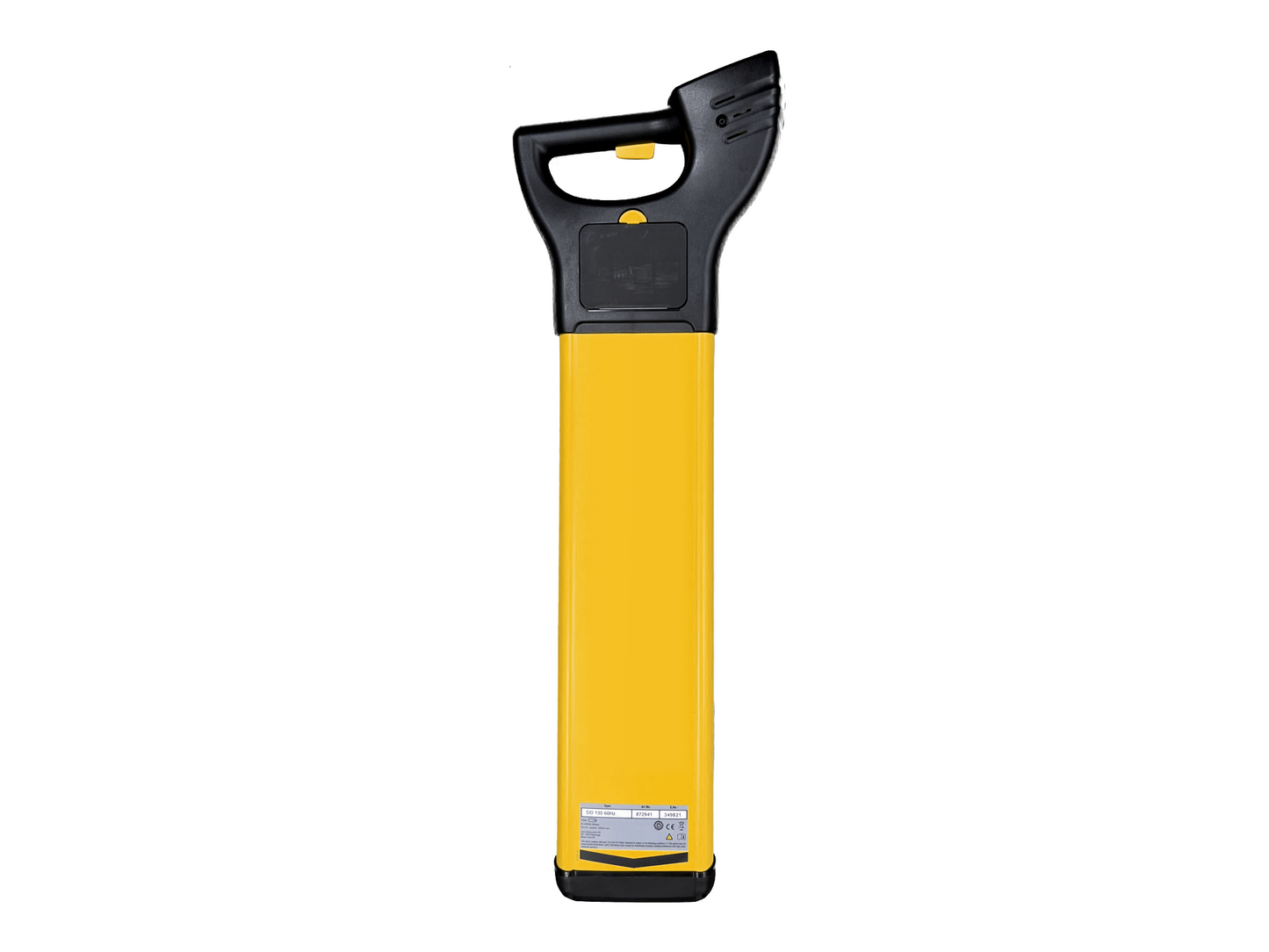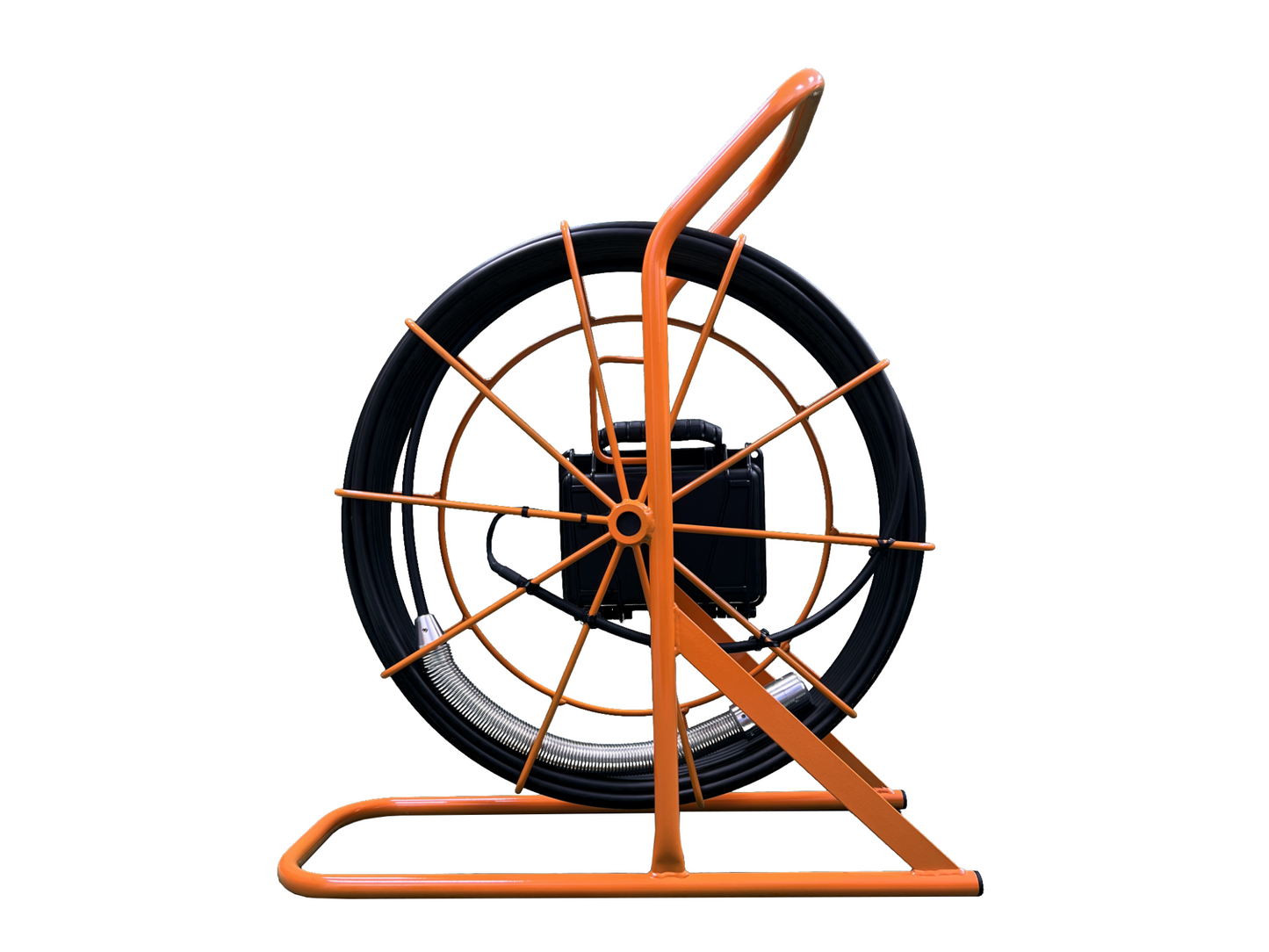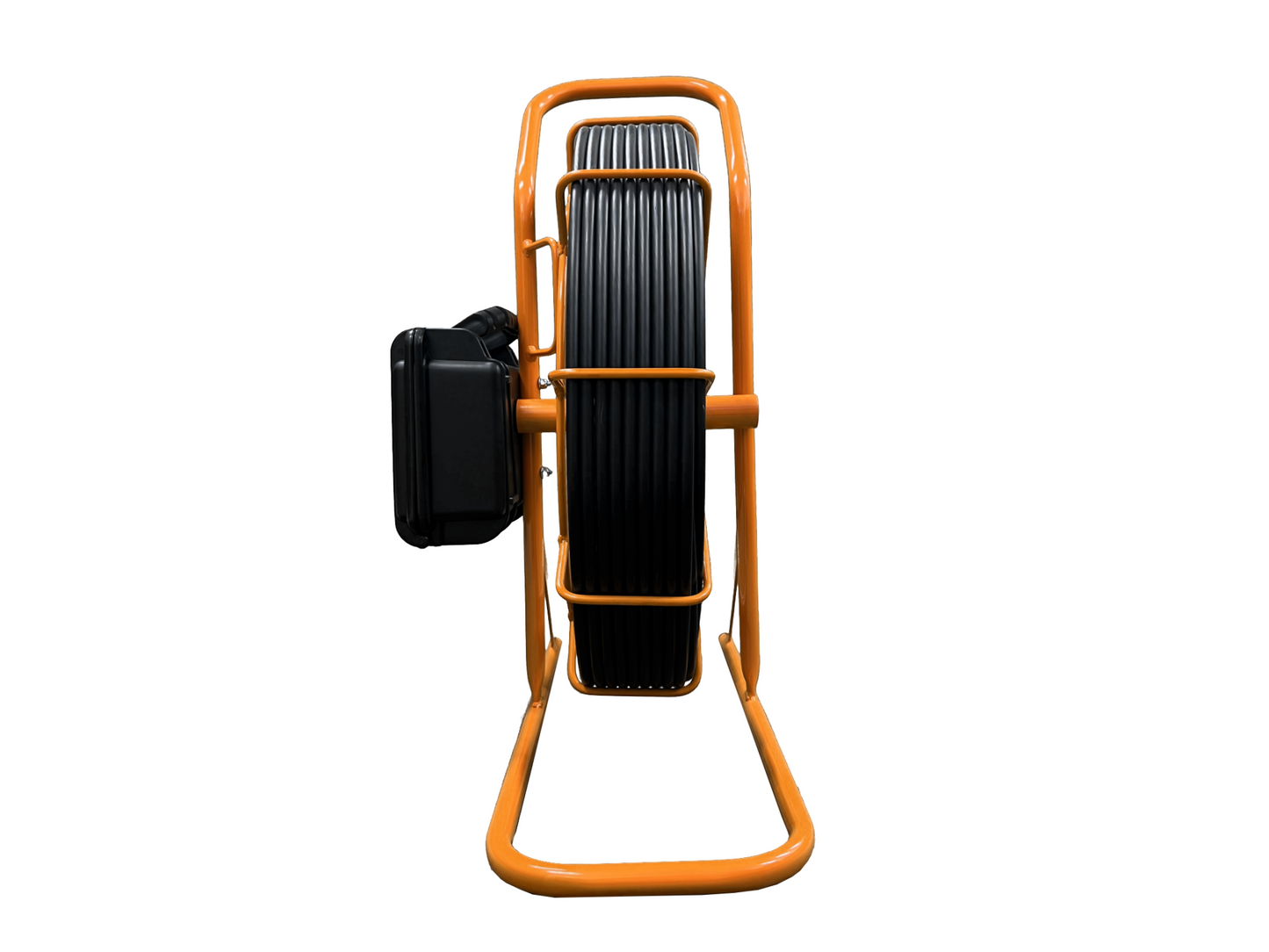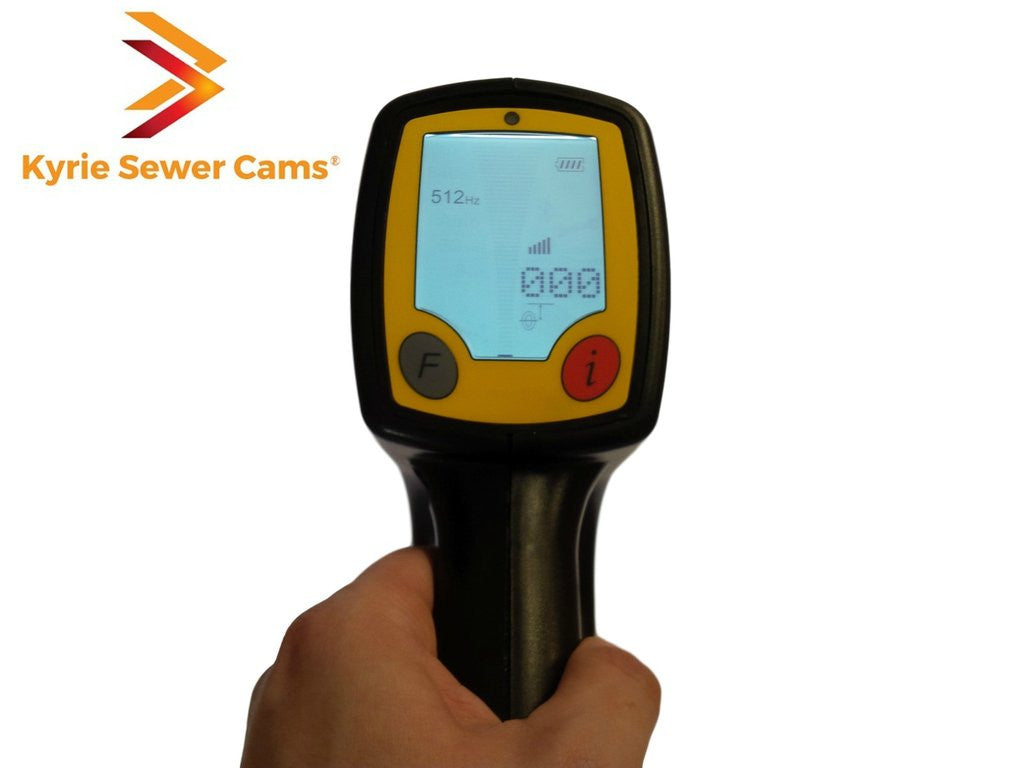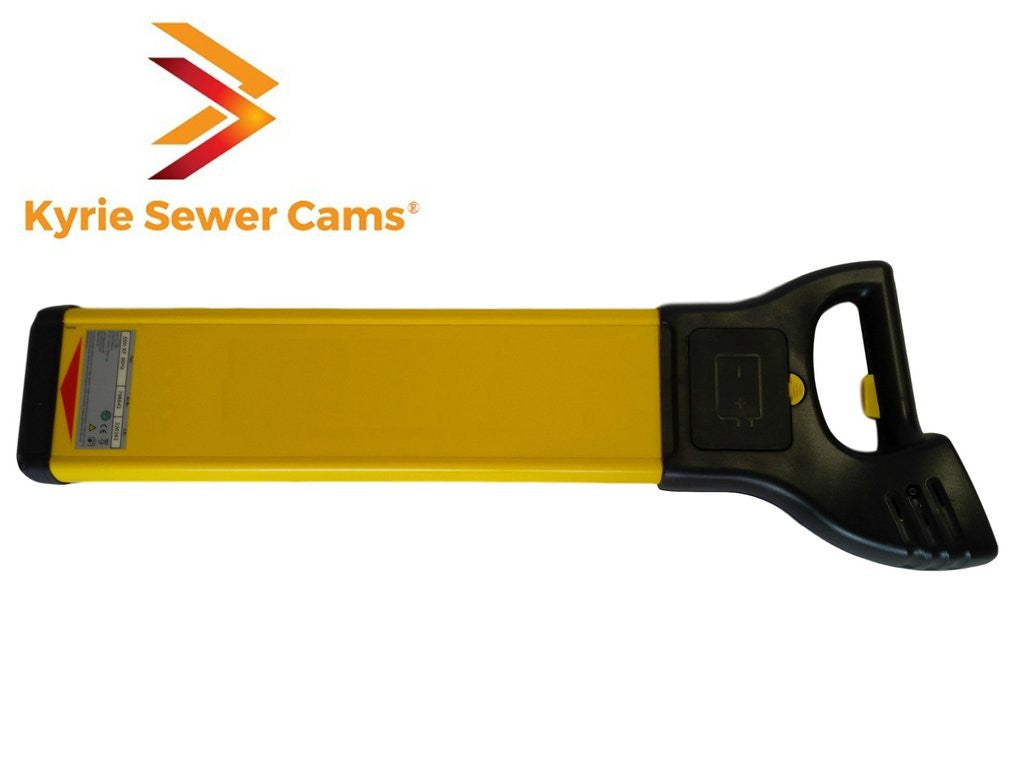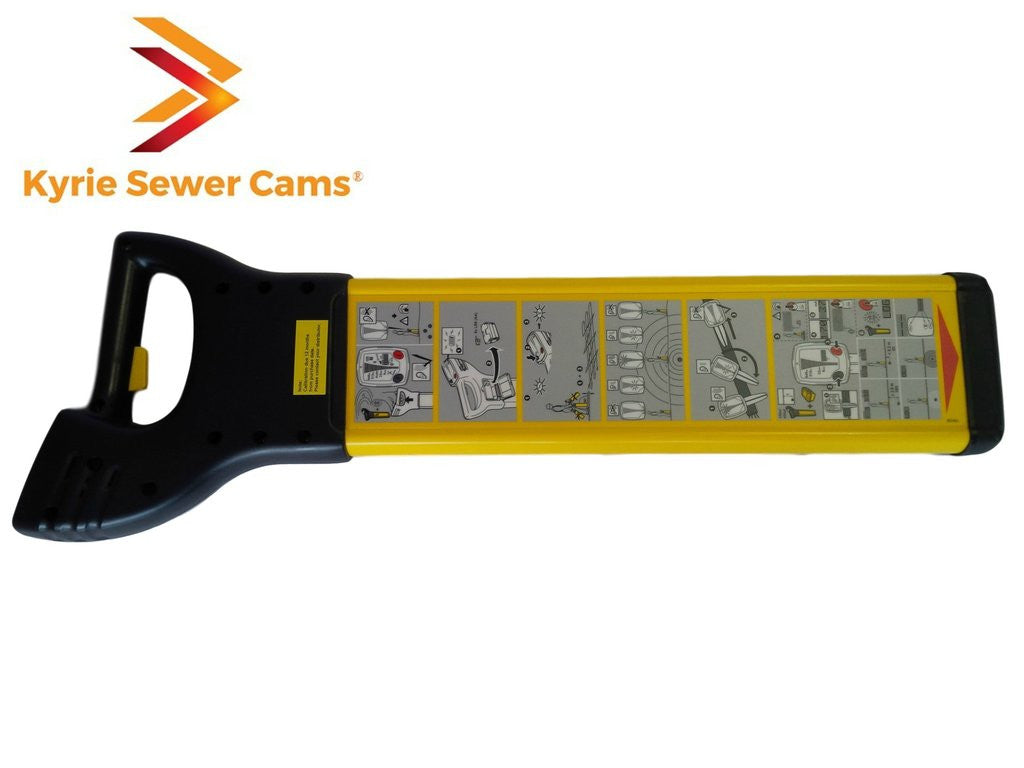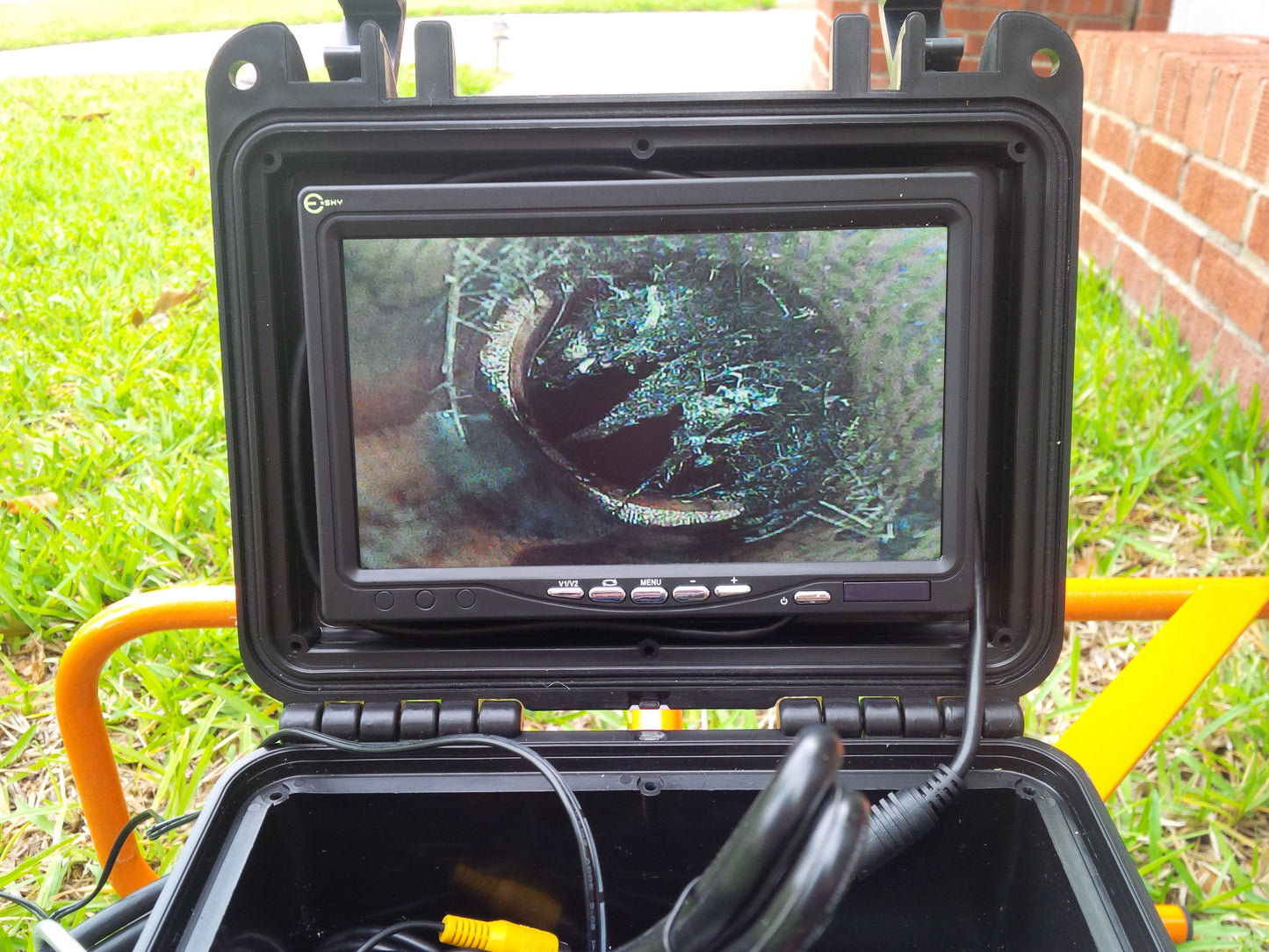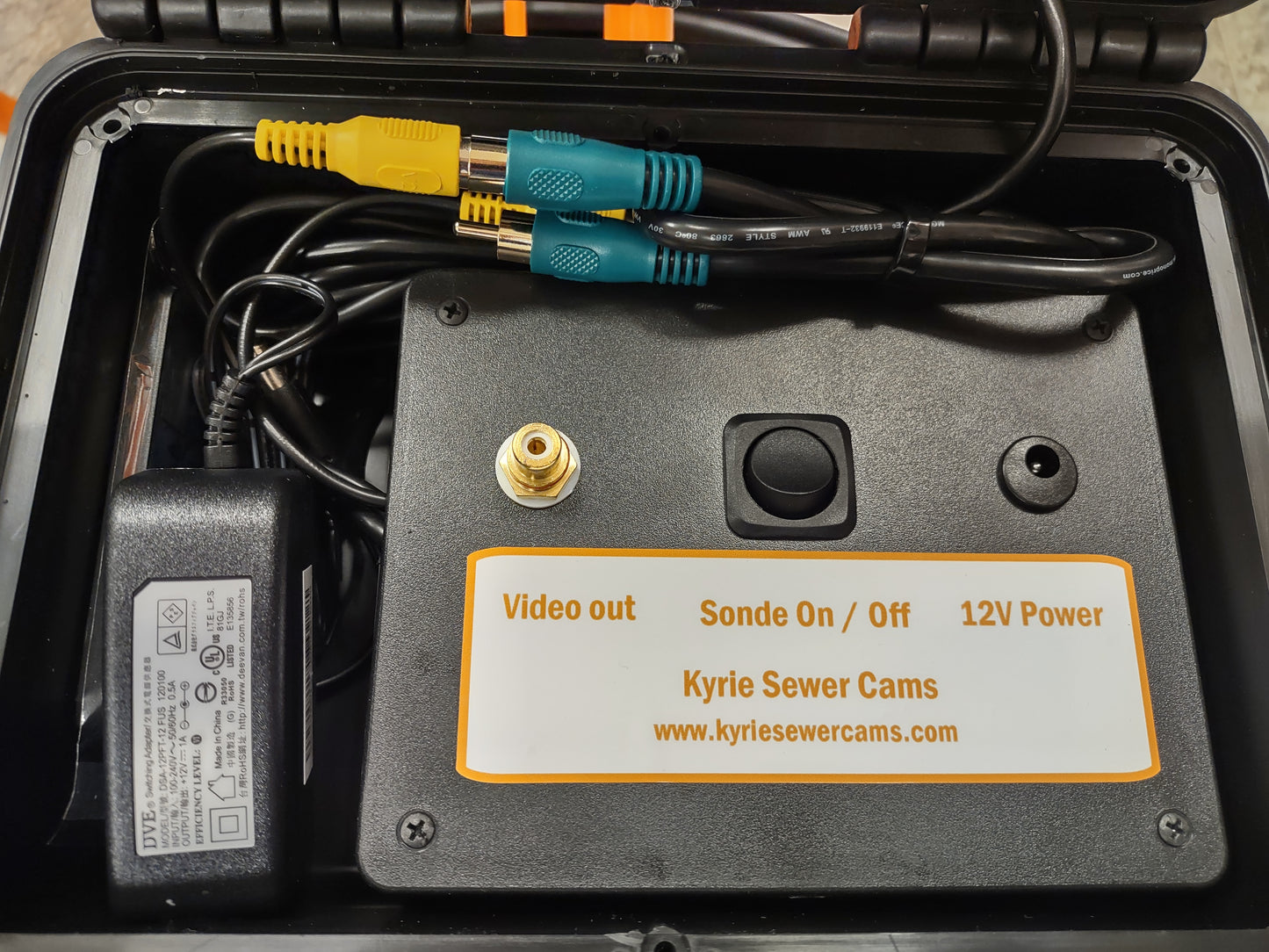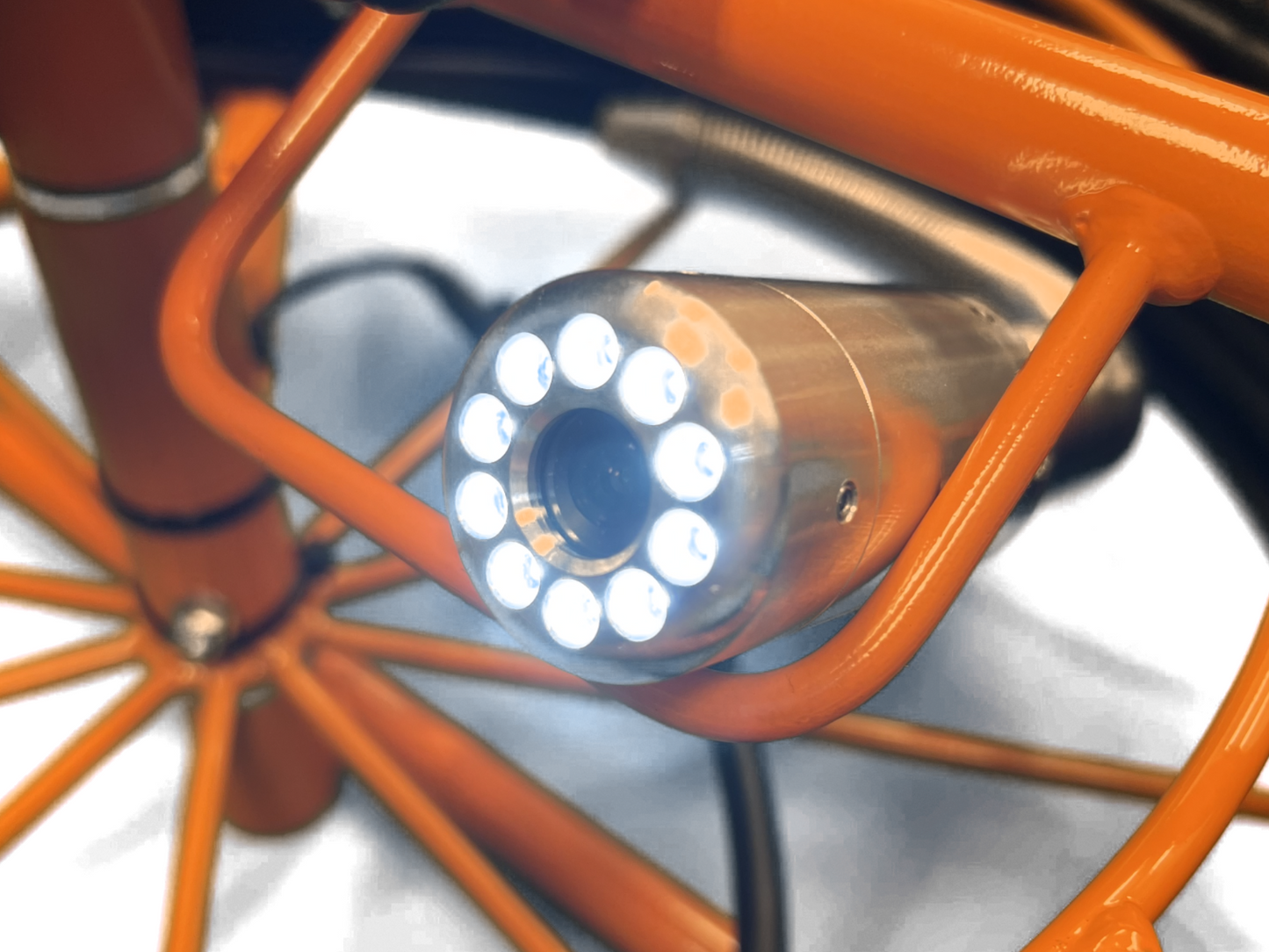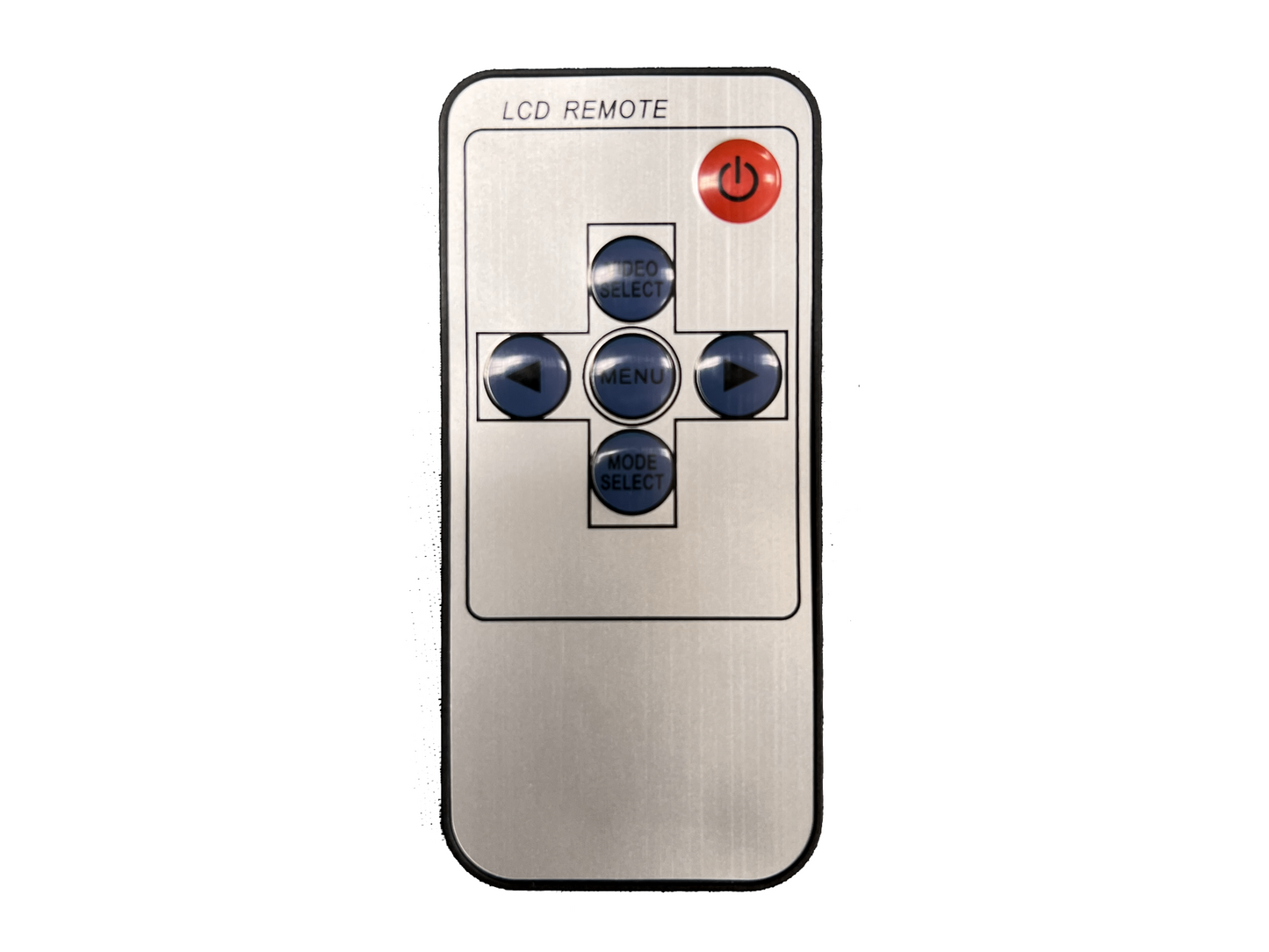 SPECIFICATIONS
KYRIE CAM MODEL 1000S
1.40" diameter submersible color camera head with 10 super bright LED lights (bright, clear color picture, and water-tight!)
High-Res 1500TVL High Dynamic Range (HDR) Image sensor
512 Hz Sonde built-in for locating (Works with any 512 Hz locator)
3/8" fiberglass-core pushrod
7" HD LCD monitor in a water-tight case
Professionally welded and powder coated frame
10 spoke drum for maximum durability
Color: Orange and black
Push cable length: 100'
Reel frame: 22" L x 13" W x 25" H
2" - 6" diameter lines (3"+ line recommended for sharp turns)
Free shipping to the contiguous US!
1 year warranty
USA made
DD130 DIGITAL LOCATOR
Power mode: 60 Hz
Radio mode: 15 kHz to 60 kHz
Generator mode: 8 kHz and 33 kHz
Sonde mode: 512 Hz
Auto mode: Equals Power + Radio mode
Depth: Power to 15 ft, Radio to 6 ft, Generator Mode to 10 ft
Depth Estimation
Protection: Conforms to IP54
Batteries: 6 x AA alkaline (supplied)
Battery Life: 40 hours intermittent use
One Year Manufacturer's Warranty
The Kyrie Cam 1000S comes with a 512 Hz Sonde that enables the camera head to be located up to 15 feet underground.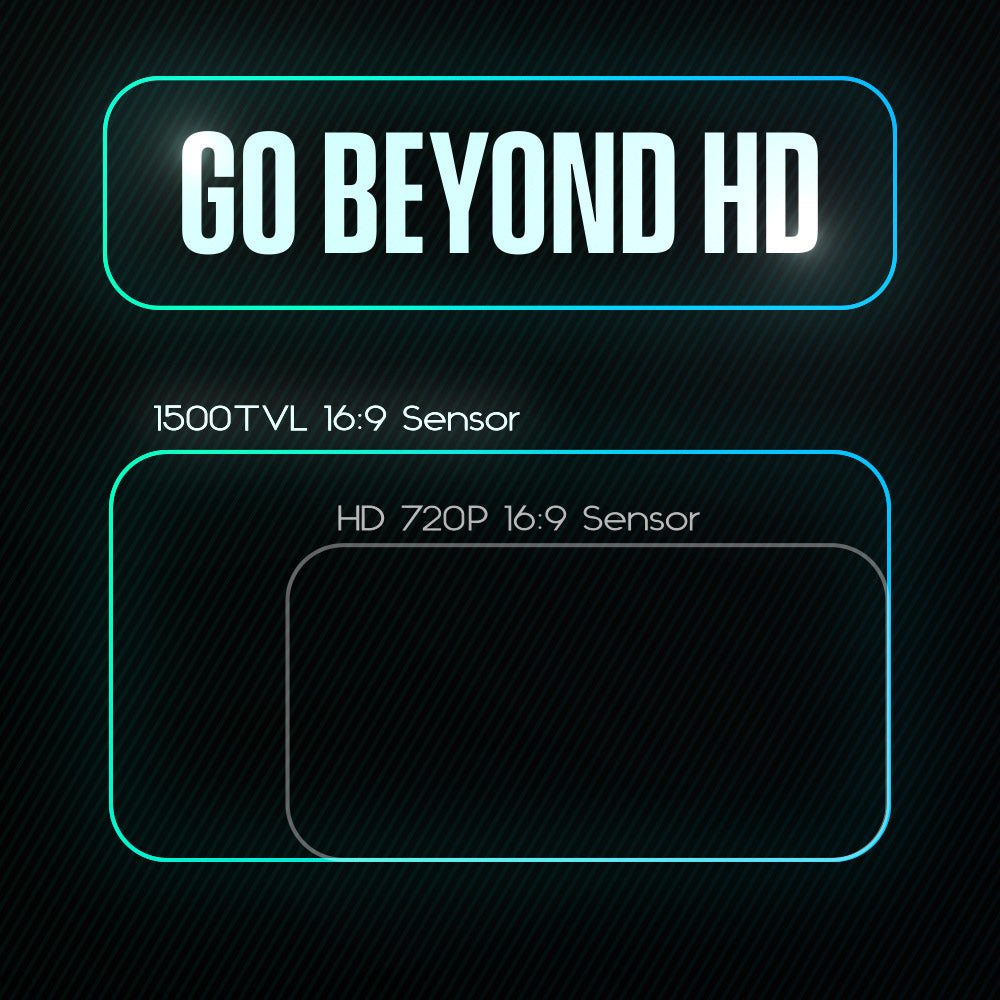 37% Higher resolution than hd
Our 1500TVL image sensor is one of the highest resolution analog sensors on the market. With 37% greater resolution than a standard digital HD sensor, seeing fine details such as root intrusions in a pipe has never been easier.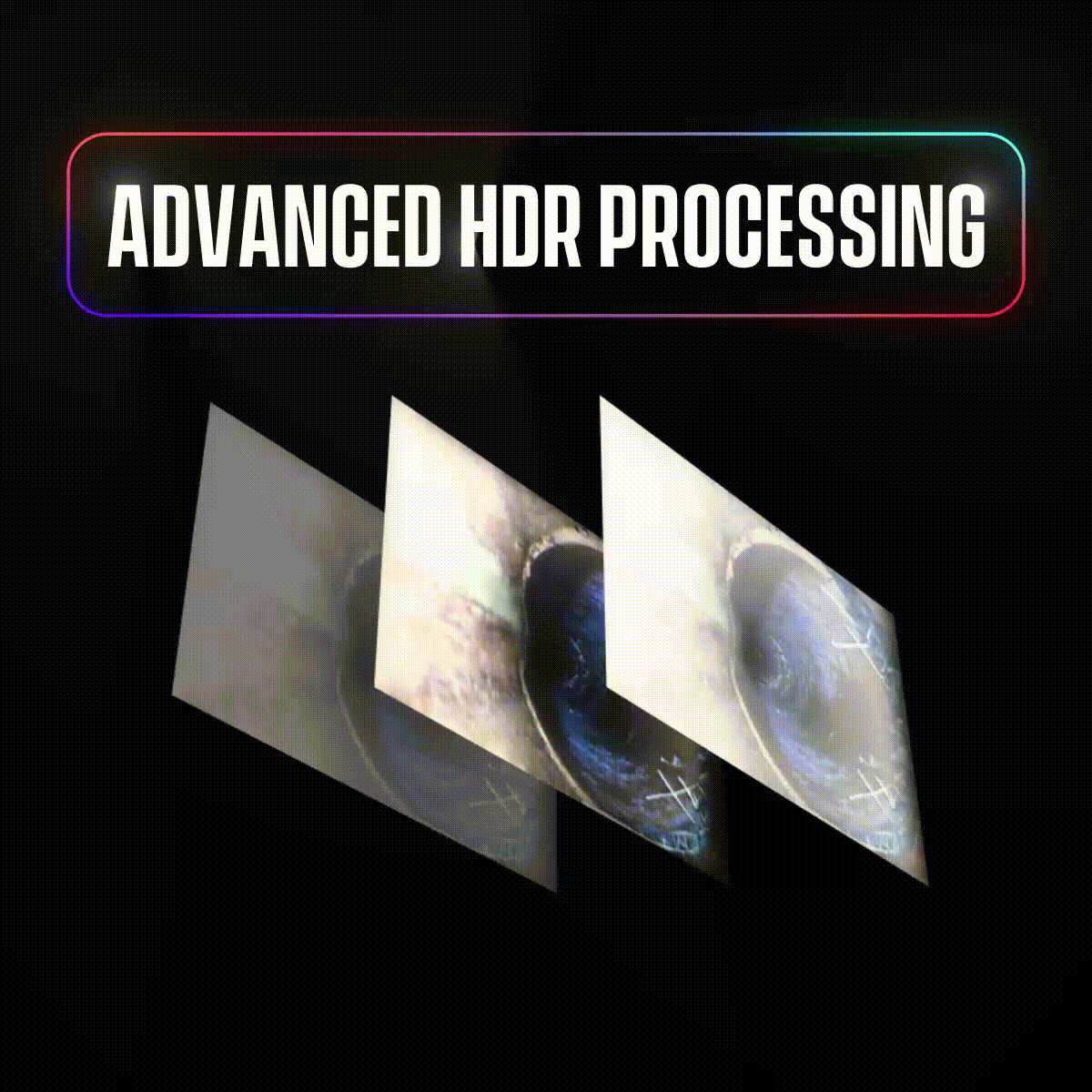 advanced HDR PROCESSING
Bringing pipe inspection to the
twenty-first century — utilizing the same image processing tech found in your smartphone. By combining multiple exposures, you can see in greater detail down the pipe and in front with our High Dynamic Range (HDR) image sensor.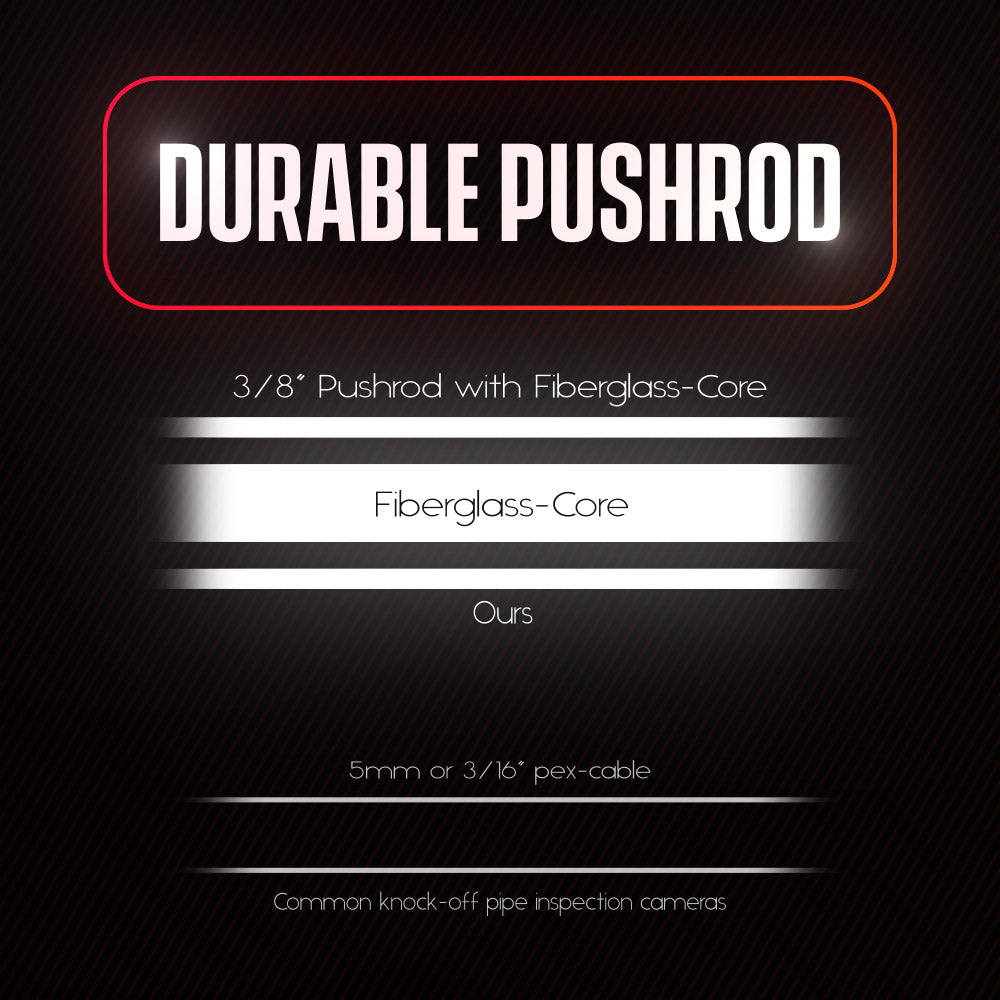 3/8" Pushrod With fiberglass-core
Our 50' - 150' pipe inspection cameras use a 3/8" thick pushrod with a fiberglass-core that's stiff enough to push the distance, but flexible enough to navigate easily through mainline pipes.
Pipe inspection cameras manufactured overseas often come with 5mm or 3/16" pex-cable that lacks a fiberglass-core, allowing the cable to kink easily while not being stiff enough to push the distance.